All apartments have a living room with a very nice, open kitchen with fridge freezer, dishwasher, extractor, microwave oven, induction hob, granite sink with double sink and a luxury tap and with lighting under the wall cabinets. Furthermore, a luxury bathroom with rain shower, mirror toilet cabinet with lighting, sink and toilet and almost all apartments have 1 or 2 bedrooms. All apartments are unfurnished, this means including PVC laminate, curtain rails (you can hang your own curtains) and white plastered walls!
For more information, we refer you to the frequently asked questions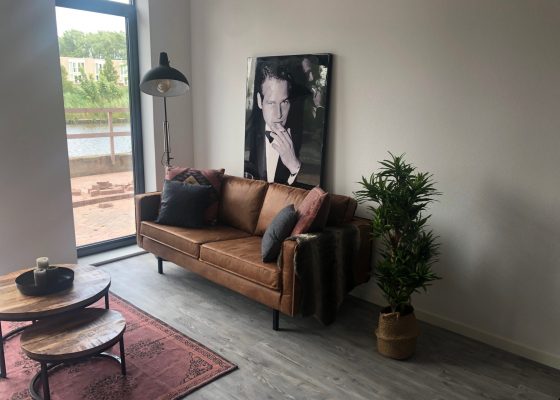 Our apartments
Our apartments have a size from approx. 30M² (living room, bedroom and bathroom). Our largest living space has an area of 125m².
Choose your apartment
Pick an available apartment and apply now!
⬑ Select above or click / tap on the image ↴
2

Choose an apartment

⬑ Select above or click / tap on the floor plan ↴

Please choose a floor first.
⬑ Select above or click / tap on the floor plan ↴
⬑ Select above or click / tap on the floor plan ↴
⬑ Select above or click / tap on the floor plan ↴
⬑ Select above or click / tap on the floor plan ↴
⬑ Select above or click / tap on the floor plan ↴
⬑ Select above or click / tap on the floor plan ↴
⬑ Select above or click / tap on the floor plan ↴
⬑ Select above or click / tap on the floor plan ↴
⬑ Select above or click / tap on the floor plan ↴
⬑ Select above or click / tap on the floor plan ↴
⬑ Select above or click / tap on the floor plan ↴
⬑ Select above or click / tap on the floor plan ↴
⬑ Select above or click / tap on the floor plan ↴
⬑ Select above or click / tap on the floor plan ↴
⬑ Select above or click / tap on the floor plan ↴