The complex has very high quality apartments. The living spaces are finished with laminate and curtain rails (so you can hang your own curtains) and all living spaces have a luxurious kitchen and bathroom with LED lighting. Also in the common areas, the beautiful quality is reflected. At the entrances are nice, colored mailboxes and beautiful lighting and in the corridors are brightly colored cast floors. Per floor a certain color is pursued. The residents can use the staircase terraces on the waterfront, the gym with sauna and the cozy courtyard.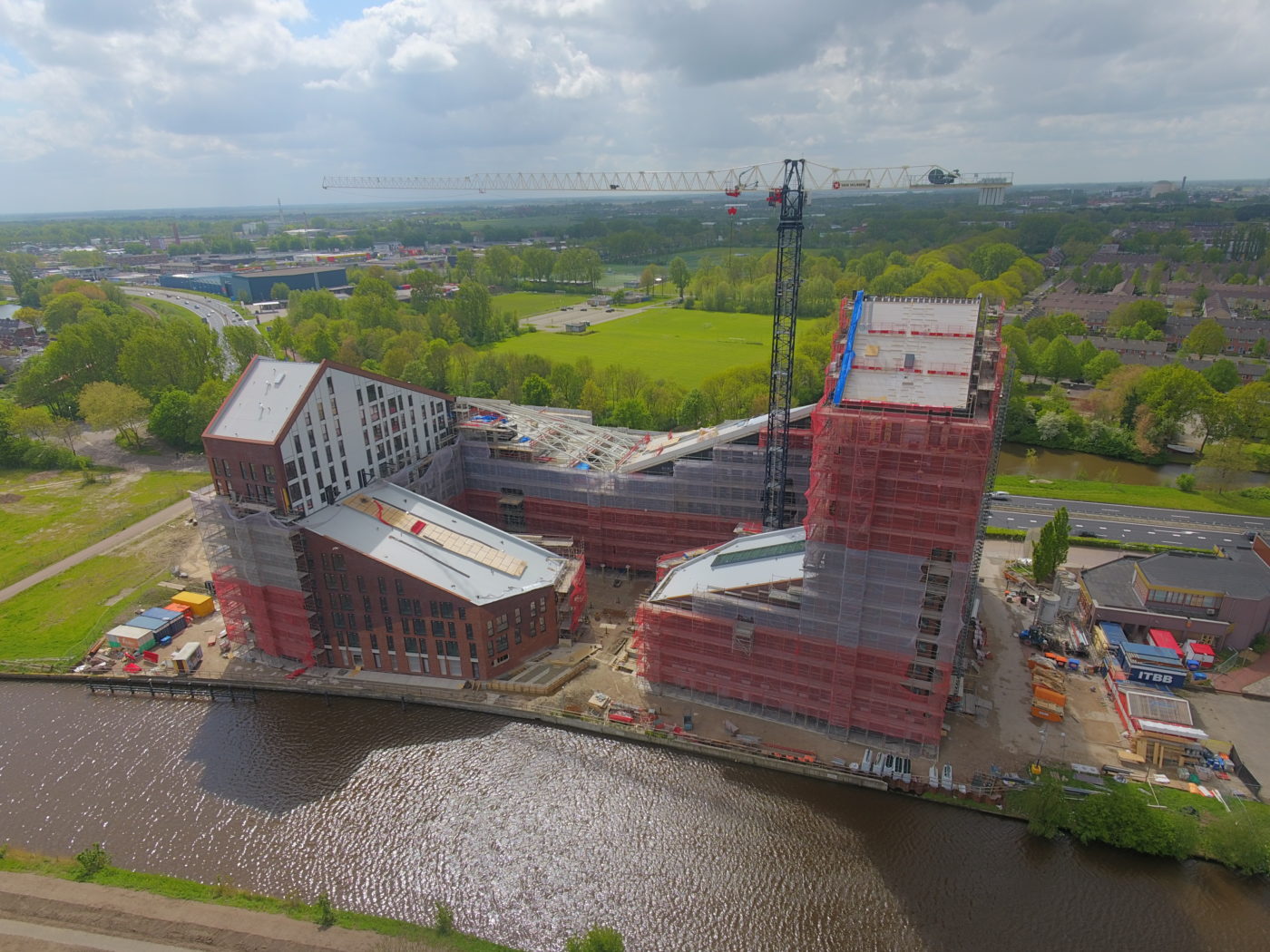 On the former Woldring Furniture Location on the Friesestraatweg, a fantastic building with 435 residential units has been built.
The large building is about 50 meters high and most apartments are between 35 to 50 square meters. There is also a super cozy fitness center with sauna. At the front is the landlord's own office and also a nice restaurant.
The videos and images below show the development of the complex.