Modern and luxurious apartments with fantastic views.
Central heat and cooling. Super well insulated. Beautiful, spacious kitchen with induction hob, extractor, oven-microwave, dishwasher, large fridge-freezer and granite countertop with luxury faucet. Beautiful bathroom with design radiator, fine shower, sink, toilet and mirror cabinet with lighting + a separate bedroom. Complete with LED lighting, smoke detector, PVC laminate and curtain rails. There is camera surveillance, a Care-taker, cleaning service, private bicycle storage and a large fitness center with sauna in the residential complex. On the "courtyard" you can sit in the sun and on the stairs by the waterfront is a lovely place. Pets are not allowed. Service charges from €85.00 p / month.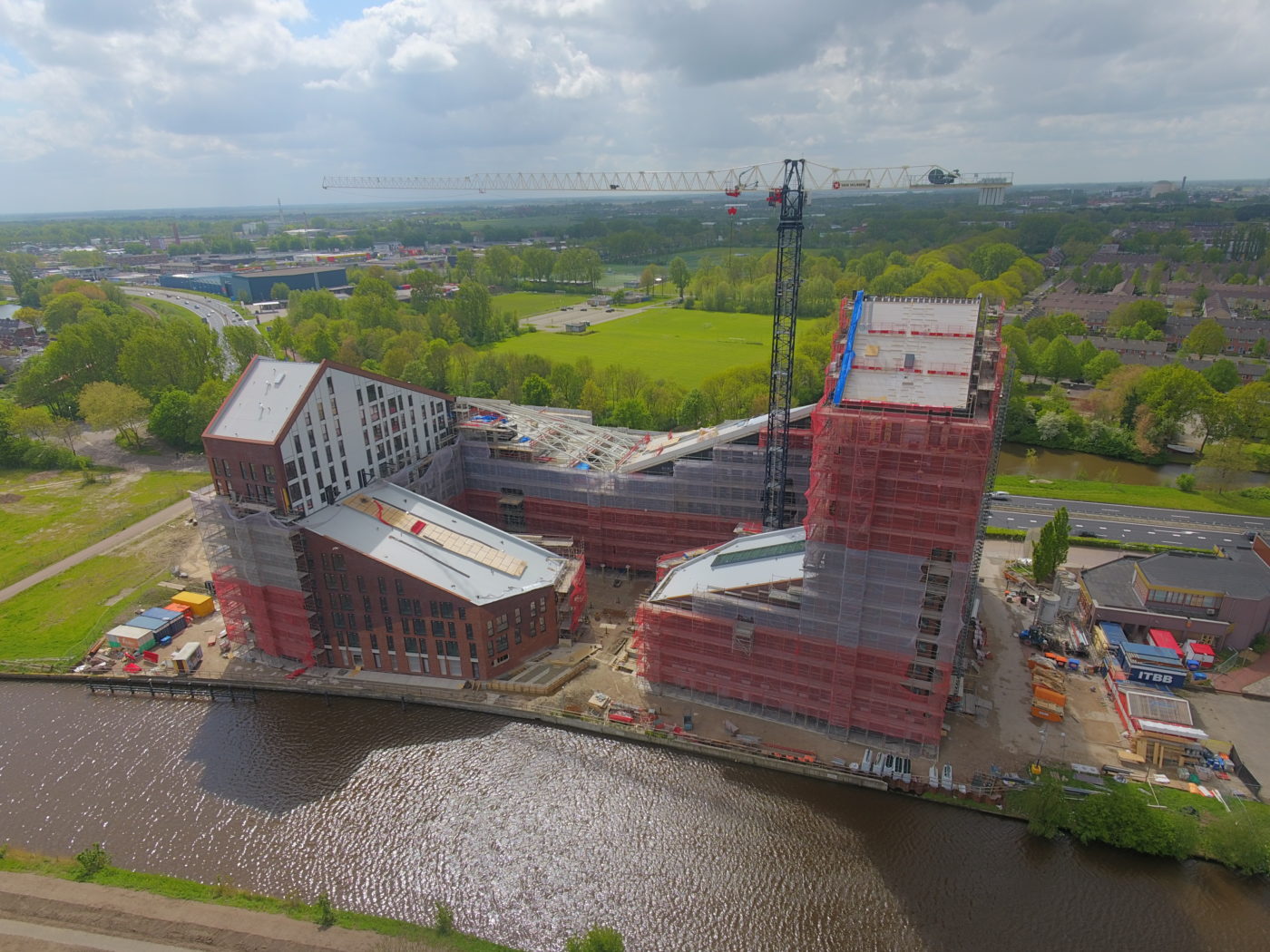 On the former Woldring Furniture Location on the Friesestraatweg, a fantastic building with 435 residential units has been built.
The large building is about 50 meters high and most apartments are between 35 to 50 square meters. There is also a super cozy fitness center with sauna. At the front is the landlord's own office and also a nice restaurant.
The videos and images below show the development of the complex.